The College of Health prepares students for fulfilling and extraordinary careers in healthcare. Through interprofessional education and practice — in our simulation, research, and skill labs — we provide a safe environment for our students to become leaders in collaborating across disciplines in patient-centered healthcare and social services. Ultimately, our graduates improve patients' and families' experiences to maximize outcomes, reduce health disparities within communities, increase provider well-being, and make healthcare affordable.

The College of Health and our students are dedicated to making a difference. Our Interprofessional Community Clinic, which features services in Audiology, Speech Pathology, Counseling, and the Healthy Lifestyle Center, had nearly 10,000,  patient appointments booked in the 2020-2021 operating year.  The ICC partnered with the East Central Indiana Health Education Center to provide telehealth services for the Counseling Practicum Clinic which has allowed the clinics to reach underserved and rural regions throughout Indiana. Your gift to Interprofessional Community Clinic, keeps programs like this running to provide opportunities for students to impact their communities.
Your gift to the college of health general fund makes a difference in the lives of our students. This fund supports around 3,000 students enrolled in majors within the College, as well as, another 4,000+ students taking service courses within our academic areas. Our faculty, staff and students are making big things happen, like:
Students in Audiology, along with students in telecommunications, partnered with Netflix to research optimum audio levels for their video streaming platform. This project is impacting millions world-wide.
The Human Performance Lab is going on 56 years of assessment and prescription exercise programs for thousands of local residents ages 6 to 93.
Or the efforts of Dr. Matt Moore and faculty from Social Work who started a brand-new professional journal for Sport Social Work.
Immersive learning projects in the Muncie Community Schools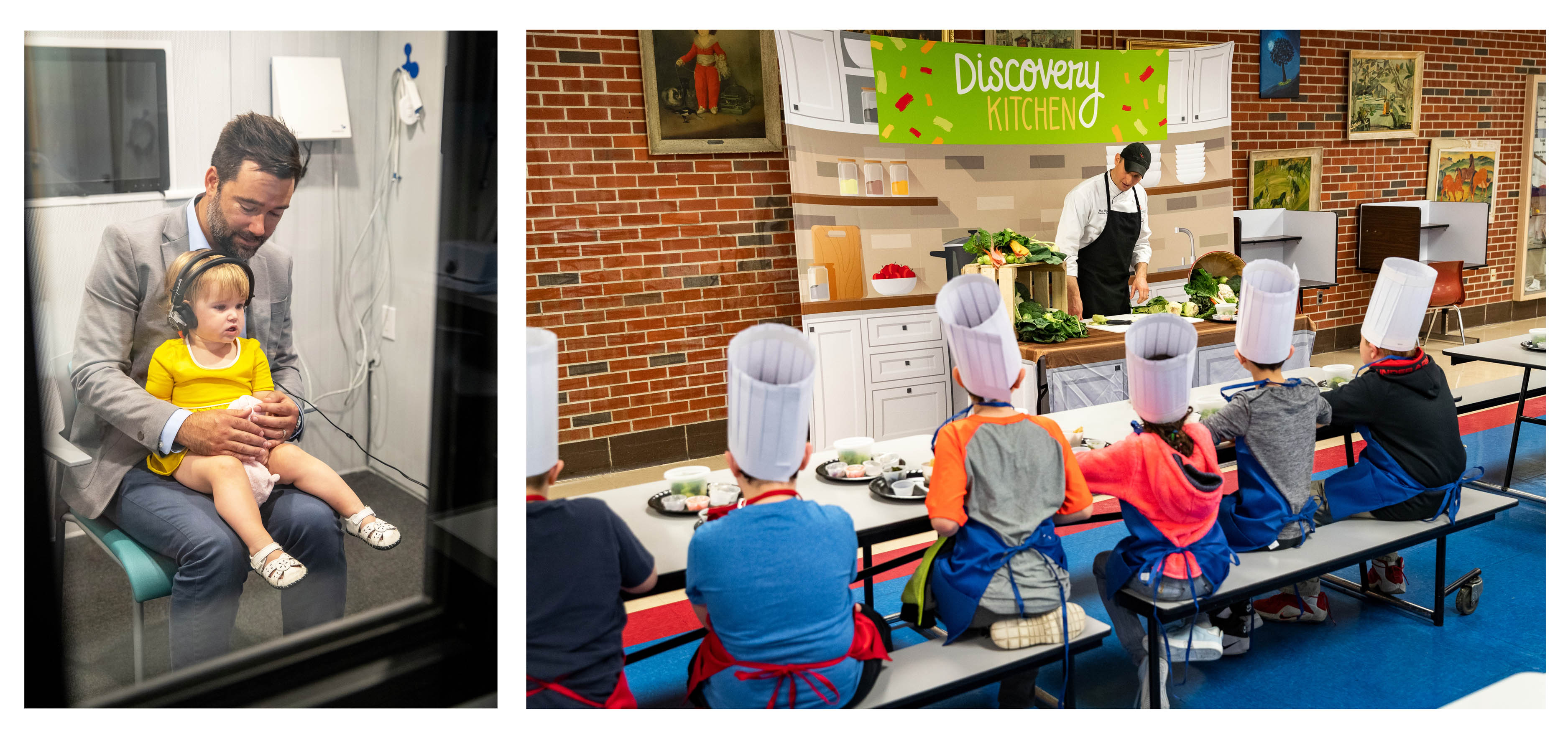 The College of Health is a vital health resource for Indiana and beyond for preparing health professionals and researchers through interprofessional education.  Ultimately, our goal is to equip our students to become health care providers, social service professionals, researchers, and educators who believe in the power of compassionate and evidence-based patient care.
 Our students embody the value of Beneficence. They maintain high standards of scholarship and excellence. They are honest and act with integrity. They are socially responsible. And perhaps most importantly, they value the worth of every member of the community.
 Our generous donors are key partners in ensuring students continue to have impactful experiences both in and out of the classroom. Together, We Fly.

---