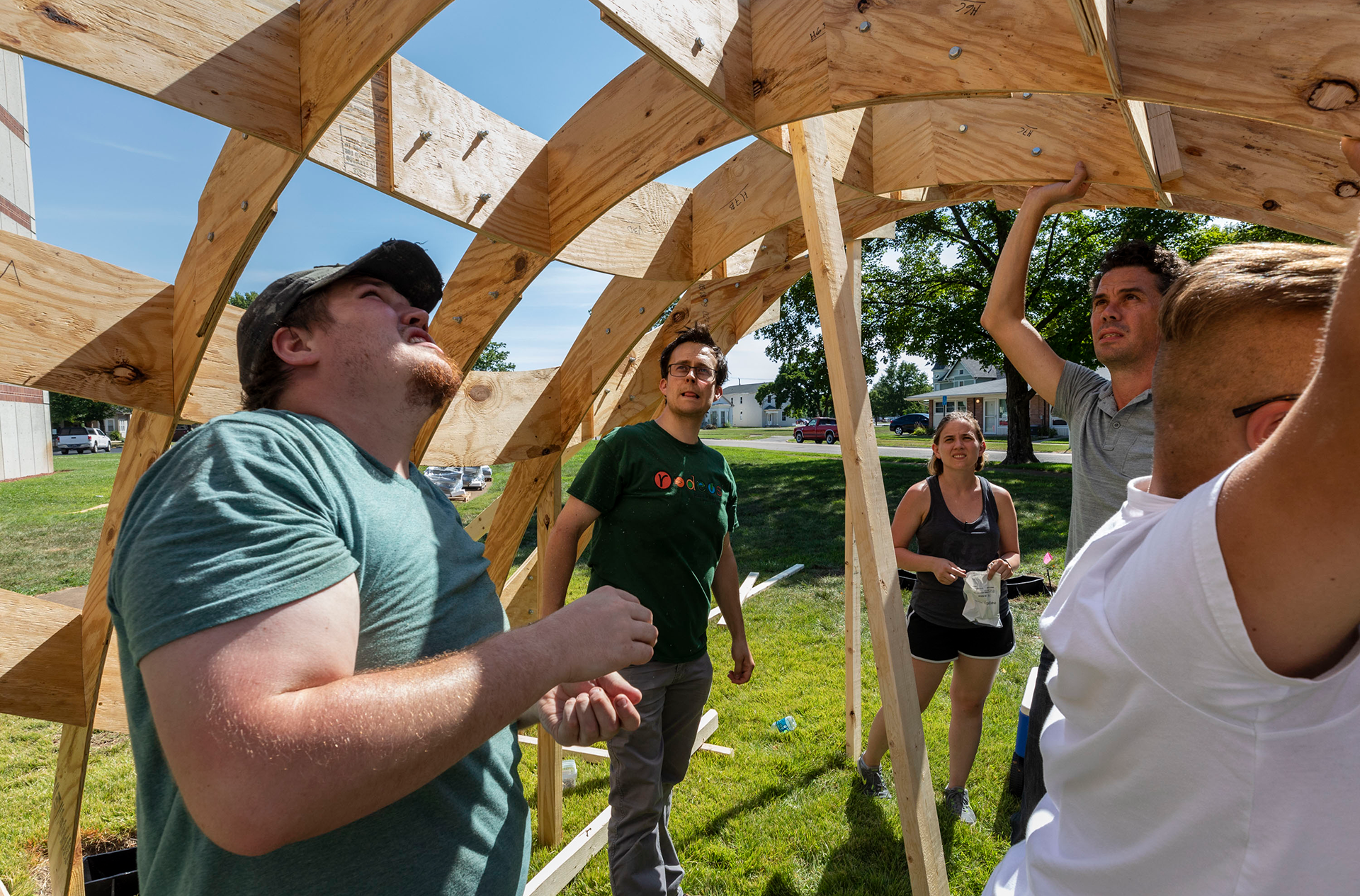 CAP is community projects, immersive learning, field studies, and competitive projects that provide a gateway to engage and study the world of planning, design, landscape, and the built environment. Strong and dynamic programs outside the studio or classroom enable student and faculty aspirations to flourish. 
Donated funds help to send students to competitions, purchase materials for design + build projects, and build our scholarships, faculty development, and guest lecturer programs.
All gifts, small or large, contribute to the overall excellence of our programs.
WE ARE TRULY THANKFUL FOR YOUR GIFT!
CAP General Fund 
Support our college general fund to help us to innovate and grow current initiatives and implement new technologies to bring CAP students to the forefront of their disciplines as they enter the workforce and to help support our departments!
Cap Around the World Travel Fund 
(This fund can be used for any domestic field trip as well as international travel)
Out-of-pocket costs for students to participate in any of our field trips have grown dramatically, making such transformative experiences unattainable for some. By donating to the travel fund we are hoping to off-set the costs to allow more students to attend in 2022.
Solar Decathlon Build Challenge Fund
Students from the college are participating in the U.S. Department of Energy Solar Decathlon Build Challenge. Students from all departments have been designing, and will be building, a highly efficient, affordable house with community partners in Indianapolis (near east side). The design + build project engages a multi-disciplinary team of students – architecture, landscape architecture, urban planning, construction management, and interior design, providing opportunities for real-world, hands-on learning in support of life-long lessons in environmental stewardship.
Funds donated will help support building materials, equipment, and effort related to the building of the students' house.
Architecture - In-Situ Fund #631
The In-Situ fund, initiated through the support of Kovert Hawkins Architects, facilitates our students' connection with hands-on learning through making opportunities. Help support faculty led student design build projects, and make an impact in our local communities! 
Construction Management General Fund 
Interior Design General Fund 
Landscape Architecture General Fund 
Urban Planning General Fund 
Andrew Seager Historic Preservation Fund
---